Restore Your Destiny
Affordable, holistic drug and alcohol addiction treatment, led by experienced treatment professionals who care.
Quality, Affordable Care
Quality Drug and Alcohol Addiction Treatment for an Affordable Price
We provide individualized care that confronts every aspect of addiction for an affordable price. Our unique 3-month programme focuses on restoring a healthy lifestyle through daily constructive and developmental activities.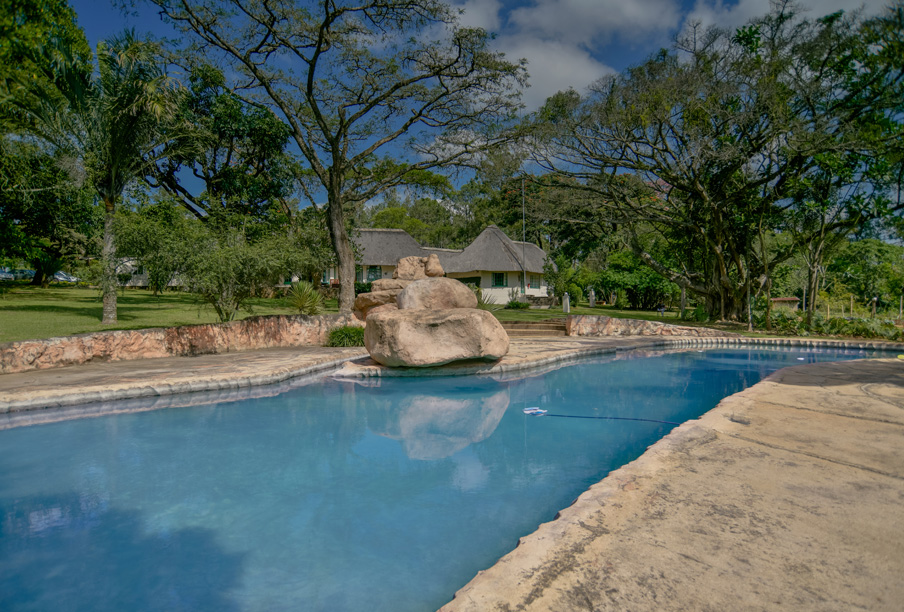 What Our Clients say
"White River Recovery is run by a group of dedicated passionate staff who generally care and show compassion towards their clients."
EDWARD
What Our Clients say
"It was challenging but worthwhile, I don't regret one moment of it."
MDU
What Our Clients say
"It was challenging but worthwhile, I don't regret one moment of it."
MDU
OUR TEAM
Dedicated, Experienced Team Who Cares
Our treatment team includes experienced psychiatrists, psychologists, social workers, professional nurses, and certified addiction counselors. All truly care about the needs of each client.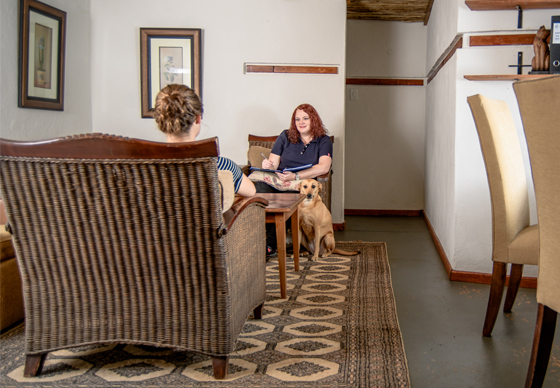 Our Facility
Beautiful 7 Hectare Facility Nestled Alongside the White River
Our 7 hectare facility, nestled in the famous Lowveld scenery of northern South Africa, is on the outskirts of Kruger National Park. The backdrop of beautiful nearby mountains and waterfalls create a healing environment that promotes inner harmony and will help you focus on your recovery.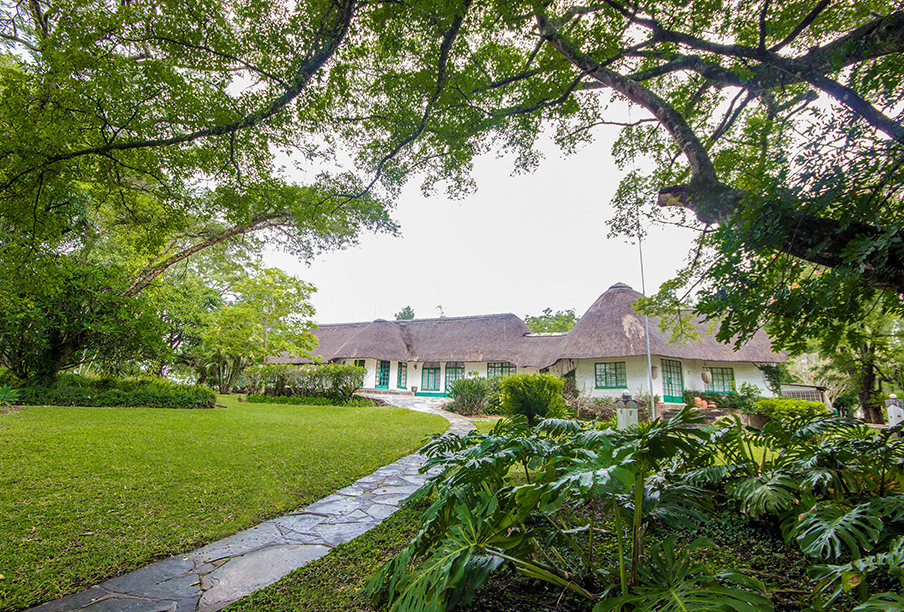 ADMISSIONS
Whether you want to sign up to start treatment or you have a question about treatment, calling or e-mailing our admissions team is your first step. An experienced admissions coordinator will answer the phone or respond to your e-mail and be able to help you.
There is hope for addiction
We are considered one of the Best Drug and Alcohol Rehab Centres in South Africa.
It's always there; it's at the heart of why your loved ones support you, why addiction professionals dedicate their lives to saving yours and why you never give up on the chance to "get sober". Your detox starts here.
Recovery from alcohol and drug addiction is complex and difficult. There's no quick fix and your recovery journey lasts a lifetime. Recovery comes with hardship and heartache; you'll lose people in your life but you'll gain new ones who'll walk the road to lasting recovery with you.
There'll be obstacles along the way and bumps, twists and turns in the road. This is why hope is so important. It's not about stopping drinking or using drugs; it's about never losing hope.
Hope is key to recovery. It's the one thing you can hang on as you embark on your recovery journey. It gives you the strength to stay the course and heal. Hope keeps addicts going forward.
Treatment for addiction is filled with challenges, frustrations and stumbling blocks. Wishful thinking doesn't lead to lifelong recovery and getting help for addiction to make someone else happy doesn't help either. Your willingness and drive to recover fueled by a sense of hope is the bedrock to successful rehabilitation and a better life.
Acknowledging you need help for addiction is difficult and facing a long road to recovery is never easy. There is no shame in asking for help; you're taking control of your life and accepting that you can't recover on your own without the help of caring and dedicated addiction professionals.
What do you hope for the future? Finding direction in life is inspiring. You see health and wellness in your future and freedom from the shackles of drug and alcohol addiction.
Together with an addiction psychologist and dedicated counsellors and therapists; your first step is to create an addiction treatment programme suited to your personal needs and circumstances. Then it's a case of putting one foot forward at a time and walking in the direction of your new life.
You're never alone on your recovery journey. All you need to do is ask for help and find a safe environment where you can go to heal. Nobody else can do it for you; it's your choice.
WHY CHOOSE RECOVERY CENTRE AT WHITE RIVER – BEST REHAB IN SOUTH AFRICA
Recovery Centre at White River is a top affordable long-term rehabilitation centre in South Africa which offers a comprehensive and individualised approach to treating alcohol and drug addiction and other destructive habits such as gambling, computer, nicotine, pornography or sex addiction.
The cost of rehabilitation at the Recovery Centre has been kept low without sacrificing the quality of the treatment programme. It's a more realistic option for South Africans who need help with an addiction at a cost which is affordable and covered by the leading medical aid schemes in South Africa.
You're offered a serene, safe and sober environment at the Recovery Centre where you are cared for and supported without judgement by a team of professional staff with decades of experience in the treatment of alcohol and drug addiction as well as co-occurring conditions such as depression, anxiety and bipolar disorders.
Location
Recovery Centre at White River lies nestled in a beautiful 100-year old garden on an 8-hectare property on the outskirts of White River. The town is located in the lush agricultural hub of the Lowveld region and is the gateway to the iconic Kruger National Park as well as incredible destinations in Mozambique and Swaziland.
White River is a short drive from Hazyview which is the safari centre and outdoor adventure playground of South Africa. The addiction treatment centre is less than an hours' drive from the main entrance into the Kruger Park and one of the most popular activities offered to clients is a full-day safari tour of the national park.
The Recovery Centre at White River is a short 15-minute drive from Kruger Mpumalanga International Airport and a 4-hour drive from Johannesburg. The all-inclusive package includes 'meet and greet' at the Mpumalanga airport and transfer from/to the airport. If required, clients can be picked up from OR Tambo International Airport in Johannesburg and driven to the Recovery Centre at White River in an air-conditioned luxury vehicle.
Treatment philosophy
The professional team at Recovery Centre at White River believes in treating the whole body; meaning mind, body and soul. Each client is seen as a unique individual with their own physical, mental and spiritual needs.
Treatment approach
Recovery Centre at White River follows a comprehensive treatment approach using the traditional 12-step recovery method; coupled with therapeutic activities which help restore balance in your life and build your self-worth.
The traditional recovery programme is modified to your individual needs; a treatment plan is created in consultation with the counsellor and consulting psychologist and with your buy-in to the addiction treatment process.
The approach is multi-disciplinary; you'll have an individual and group therapy facilitated by a qualified addiction counsellor as well as a psychologist or psychiatrist and participate in therapeutic activities such as art and music therapy, mindfulness and psychodynamics.
The staff at Recovery Centre in White River have walked their own addiction path and have personal insight into just how difficult the road to recovery is. They'll walk it alongside you on your recovery journey; offering you their personal, undivided attention and providing you with the tools to identify "why" you use substances to mask pain from past trauma and deep-rooted emotions which trigger disruptive behaviour and substance abuse.
Enquire now at the top Rehab and restoration centre in South Africa.
Fitness and health are key to the recovery process and you're encouraged to participate in the therapeutic activities designed to restore balance to your life and build your self-esteem. This means getting up early in the morning to exercise, eating three healthy meals a day and going on leisure and adventure activities in the beautiful Lowveld region.
The treatment programme at the Recovery Centre at White River is founded on the pillars of respect, dignity and compassion. The serene environment provides a safe and peaceful setting which is the perfect backdrop for recovery. A team of professionals with decades of experience in treating addictions works closely with each person with an individualised treatment programme created to ensure a life of lasting recovery.
Length of stay
The Recovery Centre at White River is a long-term addiction treatment centre. The recommended minimum stay is 6 months; however, clients sometimes stay for up to 12 months.
What to expect?
The Recovery Centre at White River treats the whole body. This means that mind, body and soul are the focus of an holistic approach to recovery. Constructive and developmental activities help to establish trust and build a bond between the professional staff and clients where long-term recovery is the primary goal.
Mind
Addiction is often accompanied by a mental illness. The Recovery Centre at White River offers dual diagnosis treatment where our consulting psychiatrist and psychologist treats mental disorders that may be the root cause of addiction.
Body
Addiction has an effect on the entire physical state. The treatment approach at the Recovery Centre at White River uses exercise and a variety of outdoor adventure activities as well as a healthy eating plan to restore a client's physical well-being.
Soul
The treatment programme is based on the 12-steps recovery model as well as holistic therapy which instils the principles of honesty, hope, faith, integrity and discipline. Participating in spiritual therapy is optional and highly recommended because it's proven to have a powerful impact on recovery.
Family visits
In the first month to 3 months of the treatment programme, family members are restricted from visiting. This allows time for a client to settle in and for the counsellor to monitor their progress without outside disruptions.
Who can visit and when they can visit is determined on case-by-case basis and these visits are at the discretion of the counsellor and made in consultation with the client.
Once through the primary treatment programme, clients are encouraged to stay connected with their loved ones. This makes it easier for them to re-integrate with colleagues, family and friends once they leave the Recovery Centre and start their new life away from the protected sanctuary of the rehab centre.
Cell phones, devices and Internet
Cell phones, laptops and tablets are not allowed during the primary treatment programme at the Recovery Centre at White River.
Thereafter, you're encouraged to stay connected with family and friends. However, it is at the discretion of the counsellor whether a client can use their devices.
What to bring?
The Recovery Centre at White River is located in a region with a sub-tropical climate. The area gets summer rainfall and very hot and humid between November to February. The winter season (between May and August) is typically mild and pleasant during the day and gets quite cold at night.
Bring a warm jacket and jerseys for the winter evenings. In summer, bring long pants and shirts for the evenings when mosquitoes are biting. Otherwise, it's casual summer wear with a good hat and casual shoes.
Bring sports clothes for your morning and afternoon exercises; including sports leggings and t-shirts and good walking/running shoes.
Lastly, bring a positive, strong attitude. Where there is a willingness and drive to recover, clients staying at the Recovery Centre at White River can have a life-changing experience and successful recovery.
Age restriction
The Recovery Centre at White River caters for adults only and clients need to be 18 years and older.
Aftercare plan
A thorough aftercare plan and ongoing support are important for lasting recovery. Your counsellor will create an aftercare plan with is tailored to your needs and circumstances; and will keep in contact and offer invaluable support for up to a year after leaving the Recovery Centre at White River.
FAQs
WHERE TO GET HELP FOR ADDICTION
There's an alarming statistic doing the rounds; of the 23.5 million people with drug and alcohol dependence, only 10% seek help for addiction. People struggling with addiction are urged to seek treatment and courts often mandate inpatient or outpatient care. But the sad reality is that many addicts are skeptical that treatment does work or they overestimate their own strength that they can quit whenever they want to.
Denial is the biggest stumbling block for people with addictions and the next is the cost of rehabilitation and the time needed to get away from it all to recover. Luxury rehab has become quite trendy and travelling for rehab is even more popular because it's 'rehab on vacation' for the rich and famous. It comes with a very hefty price tag which is out of reach for your average South African.
There are a number of high-quality affordable rehab facilities in South Africa that are registered with medical aid companies as Designated Service Providers (DSPs). Recovery Centre at White River accept medical aid and will help you with the authorisation process.
At Recovery Centre in White River, there are 4 simple steps to follow to seek substance abuse treatment:
Call or email Recovery Centre at White River
When you contact the centre, you'll speak to a trained admissions coordinator who'll answer any questions you have about the treatment approach and costs. If you commit to the recovery process, he/she will help you with the next steps in the process.
Contact details for Recovery Centre at White River:
Phone: +27 (76) 3509868
Email: bookings@whiteriverrecovery.co.za
Verify medical aid benefits
The admissions coordinator at Recovery Centre at White River will verify your medical aid benefits with your health insurance company.
Fill out an online application
You'll be asked to complete an online application form which takes less than 10 minutes to complete. The centre needs access to medical aid information, basic addiction information and medical details as well as billing information.
Schedule your arrival date
Once the admissions coordinator has reviewed your application and your medical benefits have been verified, you can book your date of arrival.
A deposit of R5 000 is required for incidentals. The balance that isn't spent is returned to you at the end of your stay.
DOES REHAB WORK?
This is the question most addicts ponder; it's also the burning question on the minds of their loved ones. The recovery rates in Western rehab centres is quoted as 30 to 40 percent; the recovery rate for Alcoholics Anonymous programmes which dominate Western rehab facilities is a dismal 5 to 10 percent. This makes you wonder if rehab really works and, in particular, if the cost of rehab is worth it?
The short answer to the question is yes. However, it all comes down to a person's willingness and drive to recover. For these people, rehab does work and they can go on to lead brighter, clean lives. For those who don't commit wholeheartedly to the recovery process, the likelihood of relapse is imminent.
If you are seeking help for addiction to please your family or to save your job; you'll start the addiction treatment programme on a back foot. If you do it for yourself, and really want to get clean and avoid relapsing; now we're talking.
WHY GO TO REHAB?
Rehabilitation works for many reasons ranging from medically-assisted detoxification which is the safest way to come off drugs and alcohol to group and individual counselling which provide a safe environment to identifying the "why" behind addiction.
Rehab works when a person can put some distance between themselves and their business and/or loved ones, when they are free of distractions and are separated from enablers such as a partner or friend who is part of the problem.
Patients are allowed the time and space to heal in a fairly restrictive but pleasant environment which is safe and supportive. The best addiction treatment centres employ a team of professionals with decades of experience in the treatment of addiction who give you their undivided attention for the duration of your stay.
A sober environment at both affordable rehab or luxury rehab facilities means you are cut off from restaurants and pubs or places which might appear to be safe and harmless for a good night out but are in fact unhealthy environments for your sobriety.
Rehab works when a patient is able to re-train their thought patterns and learn effective coping techniques to make better life choices and deal with challenging emotional issues. Group and individual therapy helps a patient get to the root of their addiction and provides them with tools to resist the temptation to reach for drugs and alcohol to deal with stress, anxiety and depression.
The best rehab centres offer consistent support. Addicts often feel ashamed, isolated or abandoned because they're using drugs and alcohol which leads to disruptive behaviour. The rehab environment is inclusive, supportive and non-judgemental. Counsellors work hard to build you up, not break you down.
One thing about drug and alcohol rehabilitation is it's not a miracle cure. There is no magic potion you can take to stay clean. Rehabilitation at an affordable rehab centre is only as effective as the effort, willingness and commitment you make to your recovery.
Your mindset is a big part of the success of addiction treatment. If you've asked for help for addiction and taken action by booking yourself into rehab; you've already taken a massive step in the right direction. It will be a hard journey and relapse is a risk but there are thousands of people around the world that have beaten addiction and proven to the sceptics that a person can recover fully from drug and alcohol addiction.
You'll succeed if you truly want to be sober. It's a lifelong commitment that is never easy but dedication and a will to survive makes a real difference.
WHAT DRUG AND ALCOHOL REHAB OPTIONS ARE THERE?
You have the choice of long-stay rehab or short-stay rehab; and you have the choice of affordable rehab or luxury rehab. Rehabilitation isn't a 'one-size-fits-all' solution for addiction and the types of rehab programmes are diverse. Some substance abusers require a hardcore approach while others respond well to an holistic approach.
Many people think drug and alcohol rehabilitation should be tough; almost as though addiction should be punished rather than treated. Rehab is tough; coming off substances and confronting deep-rooted trauma which triggers substance abuse is never easy.
This doesn't mean that affordable rehab should be a tortuous experience; tougher and longer doesn't mean better. It all comes down to the person seeking help for addiction and what they need for their recovery process.
Long-term rehabilitation
Long-term inpatient treatment has many advantages. Patients stay in an in-patient, non-hospital addiction treatment centre for between 120 to 180 days. They may stay even longer; from 6 to 12 months. The rehab community is usually split into female and male quarters; as well as youth and adult facilities.
Long-term rehab typically involves several days of closely-monitored, medically-assisted detoxification. Detox is followed by intensive addiction treatment therapy and aftercare planning.
This type of rehab works for individuals with long-standing and severe addictions, as well as co-addiction patients with mental disorders such as depression, anxiety and bipolar. It's also the best rehab option for individuals who battle with recovery challenges and have relapsed from previous affordable drug treatment.
Long-term treatment facilities tend to offer affordable rehab because the centres are usually government funded or they're generally operate keeping costs as low as possible and scrap the luxury rehab features.
Short-term rehabilitation
Short-stay rehab treatment centres offer a 3 to 6 week inpatient programme; usually with the option to stay longer for up to 3 to 4 months. Logically, a stay that's less than a month is too short considering a habit hardly forms in that time. However, if the drive and willingness to recover is there; you can have a life-changing experience in that time.
One of the major drawbacks to short-stay rehab is the high cost. Addiction treatment centres offering short-term rehabilitation tend to be luxury rehab facilities catering for executives; offering 5-star accommodation and all the bells and whistles.
Inpatient treatment programmes
Inpatient rehab is intensive and is usually in a community-based therapeutic environment. It requires a patient to check themselves into a controlled environment where they receive 24-hour medical and emotional support.
A typical day in an inpatient treatment facility revolves around a structured programme with individual and group therapy as well as a selection of therapeutic activities designed to heal mind, body and soul. Patients are encouraged to exercise, eat well and spend time working on homework assignments to uncover deep-rooted trauma and emotions which trigger disruptive behaviour.
Outpatient treatment programs
Outpatient care for drug and alcohol addiction takes place while living at home and commuting to a treatment centre. It's a more flexible and affordable rehab option; however, outpatient programmes are generally hard to stick to and require enormous commitment.
Inpatient treatment tends to be more effective than outpatient addiction treatment but the latter is a good starting point. If you've asked for help for addiction, that's a major step in your recovery.
WHAT DOES A TYPICAL REHAB PROGRAMME LOOK LIKE?
Whether you're booked into an affordable rehab facility or luxury rehab; the treatment protocol tends to follow the same approach:
medically-assisted detoxification
individual and group counselling with professionals qualified in the treatment of addiction
comprehensive, individualised treatment programme usually using the 12-step approach
therapeutic activities like art and music therapy, mindfulness, psychodynamics and yoga
exercise and healthy eating
after-care planning
Drug and alcohol treatment works well where a comprehensive addiction treatment programme is combined with holistic therapy designed to heal mind, body and soul. Fitness and eating healthily are essential to the recovery process.
CAN I TRUST DRUG & ALCOHOL REHAB CENTRES?
Ineffective treatment at poor rehab facilities give the good treatment centres a bad name. Unscrupulous drug and alcohol rehab facilities who put 'money making' before a patients well-being ruin the reputation of those that place a patient's needs at the centre of the treatment approach.
The best rehab centres in the world offer a structured and comprehensive treatment approach coupled with therapeutic activities designed to treat the whole body. They provide a safe environment where people seeking help for addiction are made to feel supported, respected and not judged.
The top rehab centres offer an individualised treatment programme where each patient receives personal, one-on-one attention for the duration of the stay; and then leave with a supportive aftercare plan that sees them through a very hard period once they've left the serene sanctuary of luxury or affordable rehab.
Relapse is a reality, even after effective addiction treatment. Relapse often has little to do with how effective the drug and alcohol treatment programme is and more to do with a person's willingness and drive to stay on the road to full recovery. Working with a professional team with vast experience in addiction will help identify underlying trauma and physical or emotional triggers which lead to disruptive behaviour and substance abuse.
DO I NEED HELP FOR MY ADDICTION?
You don't need to be homeless, broken and desperate to reach out for help for addiction. You don't actually need to be physically addicted to a substance to need rehab. If you have a suspicion that alcohol or recreational drugs are having a negative effect on your life, it's better to deal with it sooner rather than later.
The first step is to book a private personal or telephone consultation with a counsellor at the Recovery Centre at White River to confidentially discuss your habits and concerns. Recognising you might have a problem and asking for help for addiction is the first step in the right direction.
Speak to your doctor or a psychologist with experience in drug and alcohol addiction of you are concerned about any of the following issues:
you often drive your car when drunk or high
your friends and family often ask you to stop drinking or using drugs
you experience withdrawal symptoms when you stop drinking or taking drugs; this includes headaches, nausea, cramps, insomnia, paranoia, irritability and the shakes
your life has been in danger because you've been intoxicated or high in a public place
you've harmed yourself or others while under the influence of alcohol or drugs
you've lost your job or been kicked out of school/your home
you've lost friends because of your bad behaviour when intoxicated or high
you tell yourself you need to stop drinking or taking drugs but you're unable to stop
you lie to friends and loved ones and drink or take drugs in secret
you want to stop drinking or taking drugs but you don't know how
If you're sick and tired of being unwell, unhealthy and suffering from hangovers and withdrawals when you are not drinking or taking drug; if you're constantly thinking about drinking or the next time you can take drugs; and if you really want to clean up and get fit and healthy again but you can't get started or don't know where to start… you need professional treatment.
AM I AN ALCOHOLIC?
A basic self-test is the first step if you think you might need help with alcohol addiction. If you answer yes more times than you answer no to the list of questions, it's recommended you speak to a professional who has experience in treating alcohol addiction.
Do you try to avoid family or close friends while you are drinking?
YES NO
Do you drink heavily when you are disappointed, under pressure or have had a quarrel with someone?
YES NO
Can you handle more alcohol now than when you first started to drink?
YES NO
Have you ever been unable to remember part of the previous evening, even though your friends say you didn't pass out?
YES NO
When drinking with other people, do you try to have a few extra drinks when others won't know about it?
YES NO
Do you sometimes feel uncomfortable if alcohol is not available?
YES NO
Are you more in a hurry to get your first drink of the day than you used to be?
YES NO
Do you sometimes feel a little guilty about your drinking?
YES NO
Has a family member or close friend expressed concern or complained about your drinking?
YES NO
Have you been having more memory blackouts recently?
YES NO
Do you often want to continue drinking after your friends say they've had enough?
YES NO
Do you usually have a reason for the occasions when you drink heavily?
YES NO
When you're sober, do you sometimes regret things you did or said while drinking?
YES NO
Have you tried switching brands or drinks, or following different plans to control your drinking?
YES NO
Have you sometimes failed to keep promises you made to yourself about controlling or cutting down on your drinking?
YES NO
Have you ever had a DWI driving while intoxicated or DUI driving under the influence of alcohol violation, or any other legal problem related to your drinking?
YES NO
Are you having more financial, work, school, and/or family problems as a result of your drinking?
YES NO
Has your physician ever advised you to cut down on your drinking?
YES NO
Do you eat very little or irregularly during the periods when you are drinking?
YES NO
Do you sometimes have the shakes in the morning and find that it helps to have a little drink, tranquilizer or medication of some kind?
YES NO
Have you recently noticed that you can't drink as much as you used to?
YES NO
Do you sometimes stay drunk for several days at a time?
YES NO
After periods of drinking do you sometimes see or hear things that aren't there?
YES NO
Have you ever gone to anyone for help about your drinking?
YES NO
Do you ever feel depressed or anxious before, during or after periods of heavy drinking?
YES NO
Disclaimer: The results of this self-test are not intended to constitute a diagnosis of alcoholism and should be used solely as a guide to understanding your alcohol use and the potential health issues involved with it. The information provided here cannot substitute for a full evaluation by a health professional.
WHAT IS MEDICALLY-ASSISTED DETOXIFICATION
Withdrawing from alcohol can literally kill you; it's very dangerous to detox on your own by going cold turkey. Some people think going cold turkey for heroin, meth or cocaine is more likely to kill you than stopping drinking; but this is a misconception.
Roughly 5% of people who stop drinking suddenly after a period of heavy drinking will actually die due to complications from delirium tremens which occurs 3 to 10 days after quitting booze. Death is usually caused by organ failure, pneumonia or heart attack.
Medically-assisted detoxification is the safest way to manage your withdrawal from alcohol and the smooth transition to recovery in an addiction treatment centre.
IS MARIJUANA ADDICTIVE?
Despite what people say, the recreational use of marijuana is addictive. Like nicotine is cigarettes, it's the dependency on marijuana which is the problem rather than the actual active ingredient. Marijuana use becomes an addiction when a person can't stop using the drug even though it interferes with his/her quality of life.
Smoking marijuana can lead to the development of a problem called marijuana use disorder which means regular users will suffer withdrawal symptoms such as insomnia, ADHD, paranoia, anxiety, restlessness, depression and in severe cases, seizures. They're also likely to suffer from mood swings, irritability, decreased appetite and other forms of physical discomfort.
DOES THE 12-STEP PROGRAMME WORK?
The 12-step addiction model is the most widely-used treatment approach for drug and alcohol addiction. There are many sceptics who don't believe in it and many luxury rehab centres who actively market themselves as a NON-121-step treatment centre. However, it's the go-to treatment approach which has been highly effective for decades in helping people with addiction and their recovery.
The 12-step treatment model originated in the 1940s and is the guiding principle of Alcoholics Anonymous. It's based on the belief that addiction is a disease of the brain and that it's a medical illness which is chronic and progressive.
Those that steer clear of the 12-step approach use evidence-based approaches to the treatment of addiction such as Cognitive Behaviour Therapy (CBT) and Motivational Enhancement Therapy (MET).
Regardless of what treatment approach is used, a patient needs to find the deep-seated reason for their addiction. There is almost always underlying trauma to addiction and a professional with experience in the treatment of alcohol and drug addiction should be able to get to the deep-rooted cause of addiction.
WHAT IS A HIGH-FUNCTIONING ADDICT?
A high-functioning addict is not your stereotypical addict. It can be your child's teacher, your doctor or your local policeman. They're usually successful people in their own rights. They lead an influential and credible lifestyle but live with a dark secret in their cupboard; they're addicted to something, whether it's alcohol, drugs, gambling, pornography or computers.
Signs and symptoms of a high-functioning addict?
A high-functioning person can fool some of the people some of the time but not all of the people all the time. The façade they've erected eventually crumbles but not before they've caused a lot of hurt and damage.
If you suspect someone you love needs help for their addiction, these are the warning signs to look out for:
1. Denial
The saying "he who doth protest" often applies to high-functioning addicts. They're often adamant that they don't have a problem with drugs or alcohol; it's just recreational, they don't use it every day or they can stop anytime they want to.
This way of thinking creates long term damage. The longer they deny there is a problem, the more damage is done physically, mentally and spiritually to everyone affected by the addiction.
2. Changes in health
High-functioning drug addicts and alcoholics try their best to cover up the fact that they are using drugs or drinking too much but these narcotic substances are so powerful that it's only a matter of time before you start seeing it in their physical appearance and behaviour.
Health problems include insomnia, losing or gaining weight and changes in how they look; they'll start to look sickly or bloated and their skin pallor will change. They may experience temporary blackouts or short-term memory loss.
High-functioning addicts start experiencing mood swings, become more irritable or anxious, start dropping the ball at work and neglecting their responsibilities. Worst case, they become violent and find themselves in fits of rage and getting into fights.
3. Changes in behaviour
High-functioning drug addicts or alcoholics will try for a long time to "act normal" but you'll start seeing changes in their behaviour. Soon, they'll make excuses to drink outside of their "normal" drinking hours, they'll isolate and distance themselves from family and friends and they'll start drinking alone or in secret. Their dress sense will get sloppy and their personal hygiene will suffer.
CAN I DO IT ALONE?
A lot of people baulk at the idea of going to rehab for alcohol or drug addiction. They see it as weakness or failure and feel ashamed. They'll try to stop drinking or using on their own rather than come out in the open and admit they need help for addiction.
This can be very dangerous because "doing it alone" is rarely successful and it leads to greater despondency, a feeling of failure and depression and anxiety. "Doing it alone" is usually a short-term solution but rarely works effectively for long-term sobriety.
The most important reason that you should not try to treat yourself for addiction is because it could be fatal. Many people assume that an unassisted substance detox is perfectly safe but they're wrong. Dangerously wrong! Each year, unassisted alcohol detoxifications claim the lives of hundreds of thousands of people worldwide.
This is because alcohol and drugs disturb the natural flow of neurotransmitters within your brain (called GABA receptors). When you stop drinking or taking drugs without medical supervision, your brain chemistry spirals out of control and this spiral can result in withdrawal symptoms which are potentially fatal.
During a medically-assisted detox at a reputable addiction rehabilitation centre; you are given medication to slow down the speed in which chemicals in your brain return to pre-addiction levels. You're usually given a slow-acting benzodiazepine with low abuse potential which affects the brain in much the same way alcohol and drugs do. Your dosage is gradually reduced over a period of 4-5 days in a controlled and carefully-monitored environment.
WILL MY MEDICAL AID COVER REHAB?
Medical aids have certain exclusions and as a general rule; outpatient treatment for alcohol, substance and drug addiction is excluded. However, the in-hospital management of alcohol and drug detoxification and rehabilitation are prescribed minimum benefits according to the Medical Schemes Act.
Medical aid companies pay a pre-agreed rate to registered rehabilitation facilities that covers:
accommodation
therapy sessions
assessment and consultants with a psychologist or psychiatrist
medicine for medically-assisted detoxification and aftercare
Medical aid companies only authorise alcohol and drug addiction treatment with designated service providers (DSPs). If you choose to use a facility that is not a DSP, medical aid companies may only pay 80% of the medical aid health rate and you have to pay the difference.
As an example, Discovery Health in South Africa covers the following:
alcohol, substance and drug detoxification in full at a DSP for a maximum of 3 days for each approved admission
alcohol, substance and drug rehabilitation at a DSP for a maximum of 21 days each year (maximum allowable number of days per member per year)
Medical aid companies such as Discovery Health do not pay for out-of-hospital management and treatment for detoxification and outpatient rehabilitation.


HeroinAdviser.co.uk
For free, independent and
confidential advice, call
0800 246 5243
or

click here

to request a call back
> Find a Treatment Centre
Heroin Detox Centres in the UK
Effects of Addiction
Long term effects
Short term effects
Physical effects
Mental effects
Social effects
Abuse and Pregnancy
Effects of Addiction
Long term effects
Short term effects
Physical effects
Mental effects
Social effects
Abuse and Pregnancy
Effects of Addiction
Long term effects
Short term effects
Physical effects
Mental effects
Social effects
Abuse and Pregnancy
Effects of Addiction
Long term effects
Short term effects
Physical effects
Mental effects
Social effects
Abuse and Pregnancy
Effects of Addiction
Long term effects
Short term effects
Physical effects
Mental effects
Social effects
Abuse and Pregnancy