OUR PROGRAMME
Comprehensive 3-Month Addiction Recovery Programme
We've built our recovery programme on a foundation of respect, dignity, and compassion. Our serene setting provides the perfect backdrop for recovery. Our experienced team works closely with each client to take care of individual needs and help them begin a life of lasting recovery.
OUR APPROACH
We Care About the Whole Person
We take into account the individual needs of each of our clients and give them the tools they need to change. We do this by focusing our efforts on the effects that addiction has on the whole person—mind, body, and spirit.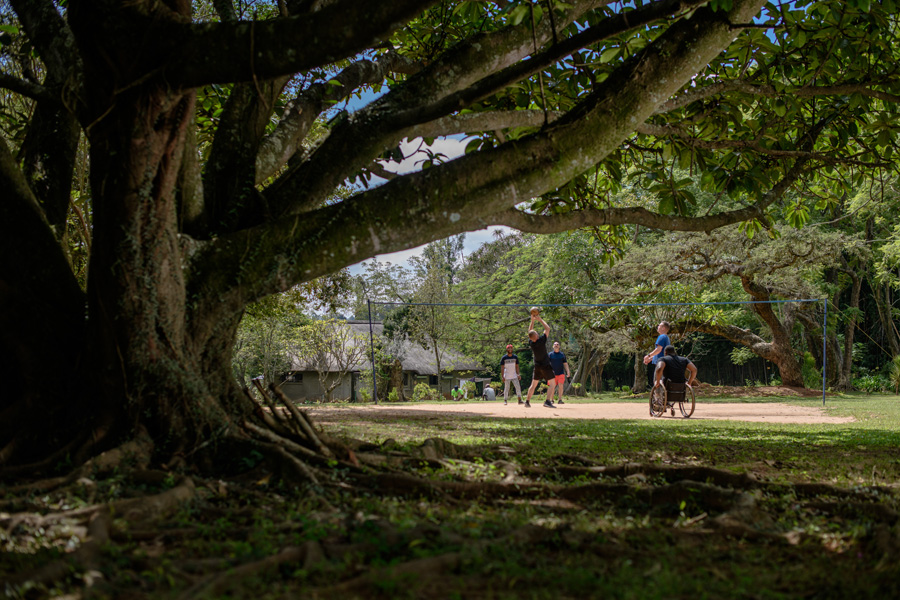 THE TREATMENT EXPERIENCE
Committed to Your Long-Term Success
Through a variety of constructive and developmental activities, our experienced counselors will establish trust with their clients, help them practice sober living during treatment, and give them the tools they need for long-term recovery.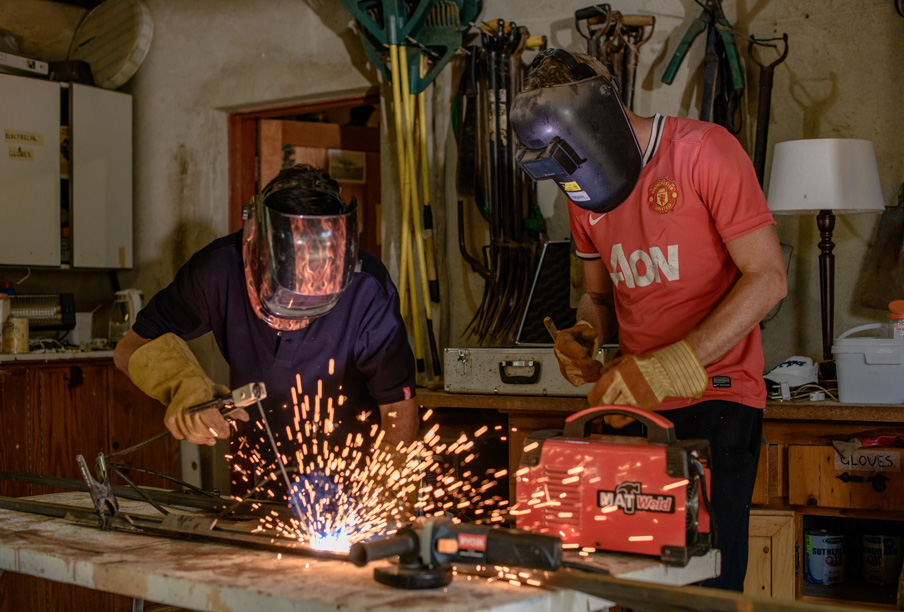 Individualised Treatment Plan
We work with each client to develop a treatment plan personalised to their long term treatment needs.
One-on-One and Group Counseling
In addition to daily 12-Step group therapy, our clients work one-on-one with experienced psychologists, spiritual counselors, social workers, and addiction treatment therapists. .
Routine Medical Examinations
Throughout treatment, our medical staff and partners will regularly check-in on your physical and mental health to ensure a comfortable and effective recovery..
Family Therapy and Education
We understand that addiction affects the entire family, so we offer opportunities for family members to come visit and participate in family counseling and education sessions.
Art Therapy
We use art as a form of expression and communication during recovery. This can be an effective outlet for clients who have experienced significant trauma or loss.
Adventure and Outdoor Activities
We want each of our clients to develop healthy habits. Our sporting opportunities help foster a more active and healthy lifestyle. This acts as an effective stress outlet during treatment.
AFTERCARE
Ongoing Care After Leaving Treatment
After completing a programme at White River Recovery Centre, many of our clients return to the same situation they left 3 months earlier. This can be a challenging transition. So we offer each client ongoing counseling and therapeutic support as they return home from treatment.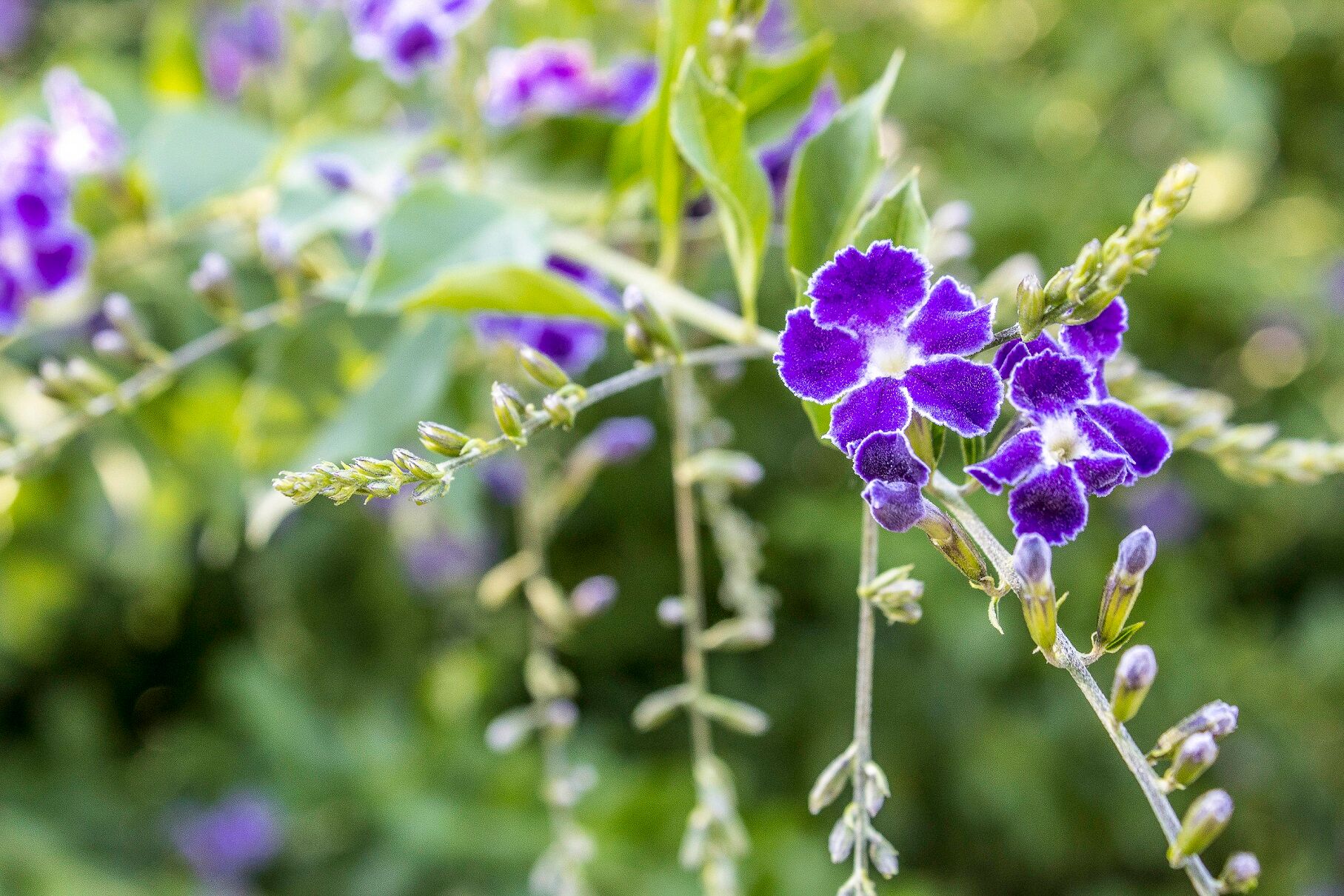 Common Questions About Our Programme
Can I detox during treatment at White River Recovery Centre?
We are not a detox facility. However, we can facilitate detoxification when needed off-site at a private hospital in Nelspruit under the supervision of a psychiatrist (not included in the fees). Alternatively, detoxification can be facilitated at one of our local government hospitals at a nominal additional fee. Please contact us for further details and bookings.
Do I have to stay the full 3 months? Can I stay longer?
The Recovery Centre at White River is a long-term addiction treatment centre. The recommended minimum stay is 3 months; however, clients sometimes stay for up to 12 months.
Are you a 12 Step programme?
Recovery Centre at White River follows a comprehensive treatment approach using the traditional 12-step recovery method; coupled with therapeutic activities which help restore balance in your life and build your self-worth.
The traditional recovery programme is modified to your individual needs; a treatment plan is created in consultation with the counsellor and consulting psychologist and with your buy-in to the addiction treatment process.
The approach is multi-disciplinary; you'll have individual and group therapy facilitated by a qualified addiction counsellor as well as a psychologist or psychiatrist and participate in therapeutic activities such as art and music therapy, mindfulness and psychodynamics.
The staff at Recovery Centre in White River have walked their own addiction path and have personal insight into just how difficult the road to recovery is. They'll walk it alongside you on your recovery journey; offering you their personal, undivided attention and providing you with the tools to identify "why" you use substances to mask pain from past trauma and deep-rooted emotions which trigger disruptive behaviour and substance abuse.
Fitness and health are key to the recovery process and you are encouraged to participate in the therapeutic activities designed to restore balance to your life and build your self-esteem. This means getting up early in the morning to exercise, eating three healthy meals a day and going on leisure and adventure activities in the beautiful Lowveld region.
The treatment programme at the Recovery Centre at White River is founded on the pillars of respect, dignity and compassion. The serene environment provides a safe and peaceful setting which is the perfect backdrop for recovery. A team of professionals with decades of experience in treating addictions works closely with each person with an individualised treatment programme created to ensure a life of lasting recovery.


HeroinAdviser.co.uk
For free, independent and
confidential advice, call
0800 246 5197
or

click here

to request a call back
> Find a Treatment Centre
Heroin Detox Centres in the UK
Effects of Addiction
Long term effects
Short term effects
Physical effects
Mental effects
Social effects
Abuse and Pregnancy
Effects of Addiction
Long term effects
Short term effects
Physical effects
Mental effects
Social effects
Abuse and Pregnancy
Effects of Addiction
Long term effects
Short term effects
Physical effects
Mental effects
Social effects
Abuse and Pregnancy
Effects of Addiction
Long term effects
Short term effects
Physical effects
Mental effects
Social effects
Abuse and Pregnancy
Effects of Addiction
Long term effects
Short term effects
Physical effects
Mental effects
Social effects
Abuse and Pregnancy